Nature of Early Play products reconnect
young children with the natural world
Outdoor Classrooms are Becoming Really Popular!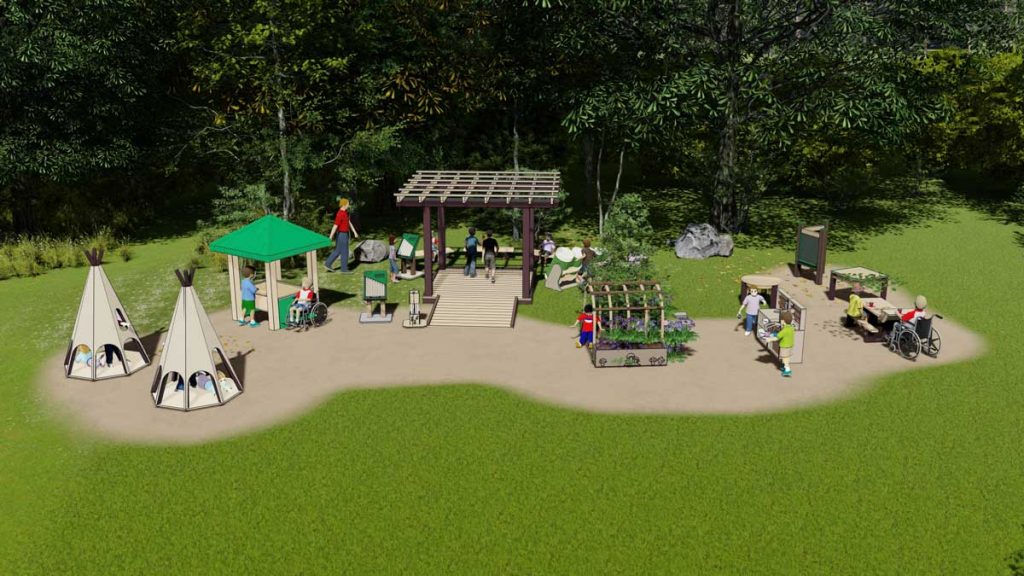 Now, more than ever, outdoor classrooms are vitally important to a child's well-being and development.
Safety concerns surrounding the COVID-19 pandemic have caused schools across the country who don't already have an outdoor classroom component to consider installing one.
Studies have shown that children who experience at least a portion of their day in an outdoor learning environment experience cognitive and psychological benefits as well as the more obvious physical benefits.
What is Nature of Early Play?
Nature of Early Play is a full collection of commercial grade early childhood outdoor play and learning products that reconnect children (infant through age five) with the outdoor world through interactions with dirt, sand, water, animals, music, and plants. All products are made from heavy-duty recycled materials that will withstand all weather conditions for MANY years! Our products are all designed for use in commercial settings such as Child Development Centers, commercial Day Care, university and corporate child care providers.
Playground Design for Infants & Toddlers
Our playground designers have deep expertise in creating the perfect play and learning environments specifically for toddlers and infants. See the video for a sample of our playground equipment for young children.
We Turn Milk Jugs into Playgrounds
Play Mart's playground equipment is made from recycled materials. But we don't stop there, almost all of our manufacturing waste and more than 75%of our operations' waste is recycled.
Do you like networking and love our products?
We are looking for distributors and sales representatives in the USA and worldwide.
Explore Nature of Early Play's durable, outdoor, natural playground equipment!