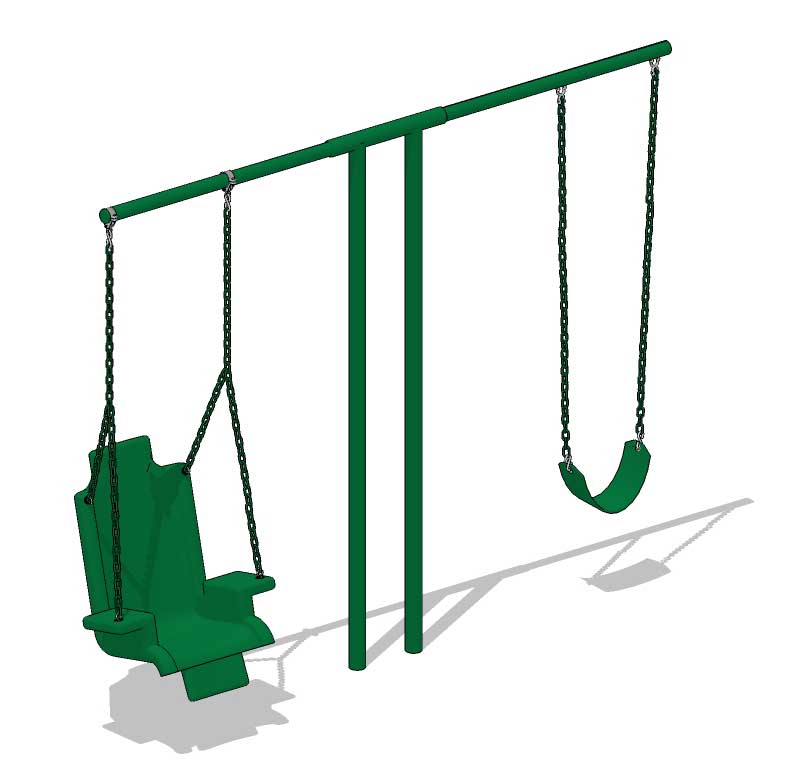 "It don't mean a thing if it ain't got that swing." —Duke Ellington
At Nature of Early Play, we've got that swing! Whether you need a single Baby Belly Swing for your daycare or a Three-bay Swing set for your preschool, we've got you covered. We even have Adaptive Swing Seats that are ADA compliant so children of all ability levels can experience the pure joy of the swing.
Swing high, swing low, swing all day! Everyone loves to swing. We developed a variety of swing frames and swing seats for every age and ability. Our swing frames can accommodate any size playground with 1,2, and 3 bays and up to 6 swings. Your infants can feel the wind beneath their feet in our chain front or Full Bucket seats. Bigger kids can have the old-fashioned swing experience with a traditional Belt Seat. Better yet, what kid doesn't love to get together with friends on a Tire Swing and spin themselves dizzy? No child has to miss out on the fun with our Adaptive Seats that meet ADA compliance standards. You can customize your swing set with any combination of Swing Seats that are perfect for your daycare, preschool, church, park, or community center. With all of our swing frame and seat options, the sky's the limit!