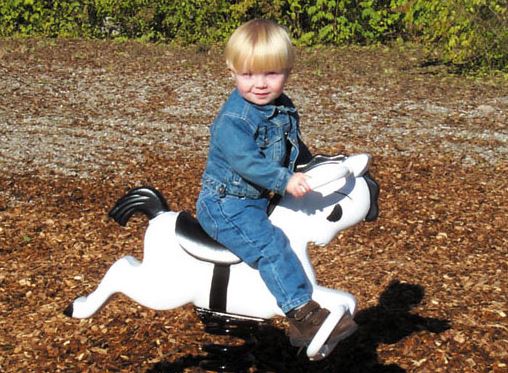 "Take care of your body, it's the only place you have to live." —Jim Rohn
Bounce your way to better balance and motor skills with our line-of-motion playground equipment at Nature of Early Play! Our Bridges, Balance Beams, and Bouncy Animals are a blast! Infants, toddlers, and preschoolers can work on their coordination and gross motor skills which are rapidly developing during early childhood.
Preschool isn't too early to start healthy habits! Physical activity has enormous benefits for a child's physical and mental well-being. Most children do not get the 60 minutes of daily moderate physical activity recommended by the CDC. When your preschool children are having a grand old time bouncing away on one of our adorable Bouncy Animals, they're building muscle, gaining balance and coordination, and developing gross and fine motor skills. When your toddlers "walk the plank" on one of our Balance Beams, they're engaging major muscle groups. Our Arch Bridges are great for trike play or walking. Not to mention endless possibilities with imaginative play! If you work with a younger crowd, infants can develop the same coordination and motor skills with a baby Belly Swing. Keep your infants, toddlers, and preschoolers moving to a healthy childhood with our playground motion products!