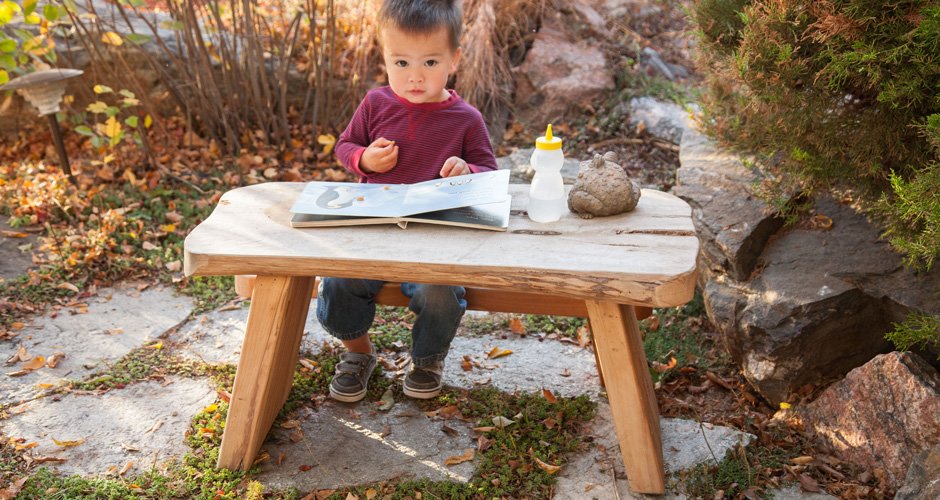 "In nature, nothing is perfect and everything is perfect. Trees can be contorted, bent in weird ways, and they're still beautiful." –Alice Walker
Though we pride ourselves in our creative playground designs, nature will always be the best playground. Our line of natural playground equipment allows the children at your preschool, daycare, church, or community center to experience the wonder of the woods right in their own play area. Made from gorgeous durable cedar wood, our Wood Benches, Wood Tables, and Wood Stepping Stumps make versatile additions to any outdoor space.
There's nothing more natural than a child at play. That's why we created a line of wooden playground equipment to meld the high-quality products we are known for with the beauty of materials from the earth. Our real wood pieces are treated and sealed to extend their life as they go through natural aging from the sun and outdoor elements. Extend their life even further by bringing your pieces indoors when not in use. Note that our From the Woods products are exempt from our usual warranties since wood will naturally crack and weather over time. Stay down to earth with natural wood playground equipment from Nature of Early Play!