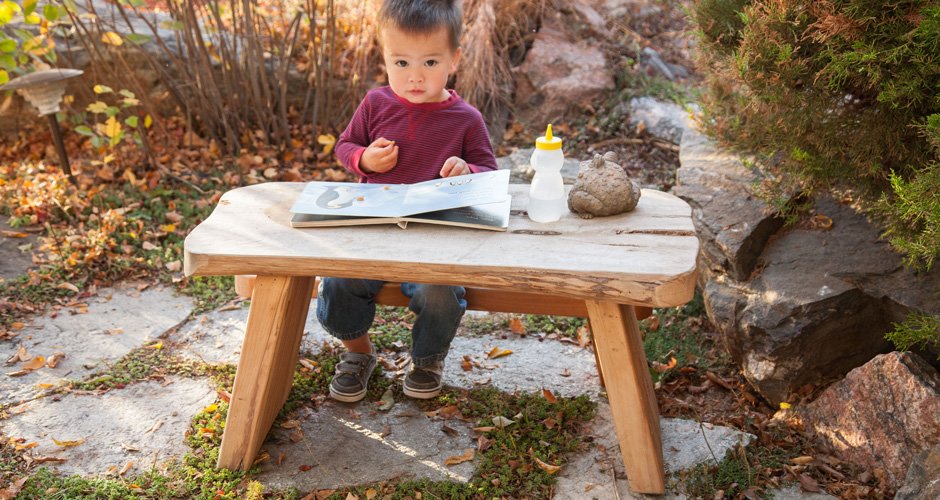 Natural Wood play products for early childhood! Wood Tables, Benches, Stepping Slices and Stepping Stumps complement our recycled plastic products to bring more natural textures into the play environment.
These are products are from our nation's valuable resource, cedar trees. We are now treating and sealing with a Wood Protector to enhance longevity for wood products.
When purchasing cedar products, customer should expect natural aging, cracking and weathering as is common to all wood products commonly within one year. To help promote longevity products can be brought indoors seasonally, but even sunlight reacts with natural oils and resins to age the wood.
Note: No warranties apply to Nature of Early Play's wood products. Wood is subject to natural deterioration over time.