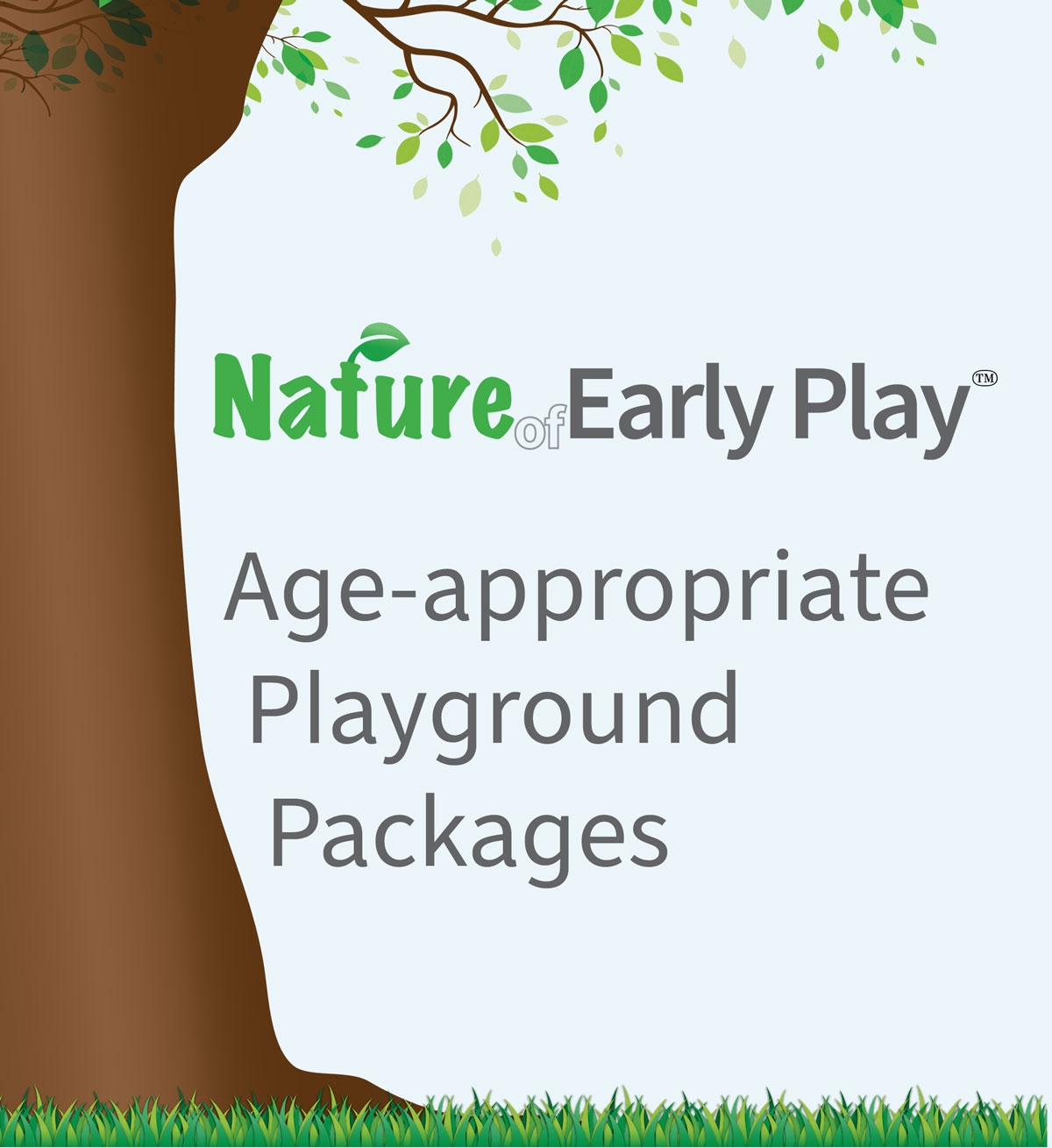 Don't settle for less than the total package!
With so many incredible pieces of playground equipment to choose from, how do you pick which pieces perfectly complement each other to make the ultimate playground experience? We've got good news—we've done all the work for you! Whether you're involved with a daycare, preschool, church, or community center, give your children the whole package with one of Nature of Early play's complete Playground Packages!
We've taken the guesswork out of playground imagineering by creating a variety of complete Playground Packages perfect for your infants and preschoolers. Our play experts have given their time and energy into putting together amazingly entertaining and educational playsets that serve each part of a child's development. Whether it be our Infant package for your under-2 crowd, the Seed-to-Table for your tiny future farmers, or the STEAM playset for your mathematicians in the making, we have the perfect play experience for the kids at your facility. These playsets have everything you need to foster active, social, and sensory play which is incredibly important at that age. While our playground packages are perfect as-is, they can also serve as a starting point and be customized to your preferences. A playground should be more than a place to get out the wiggles. Give your children a playground that's as impressive as they are with a Playground Package from Nature of Early Play!