How to get started with early childhood outdoor learning for toddlers and preschoolers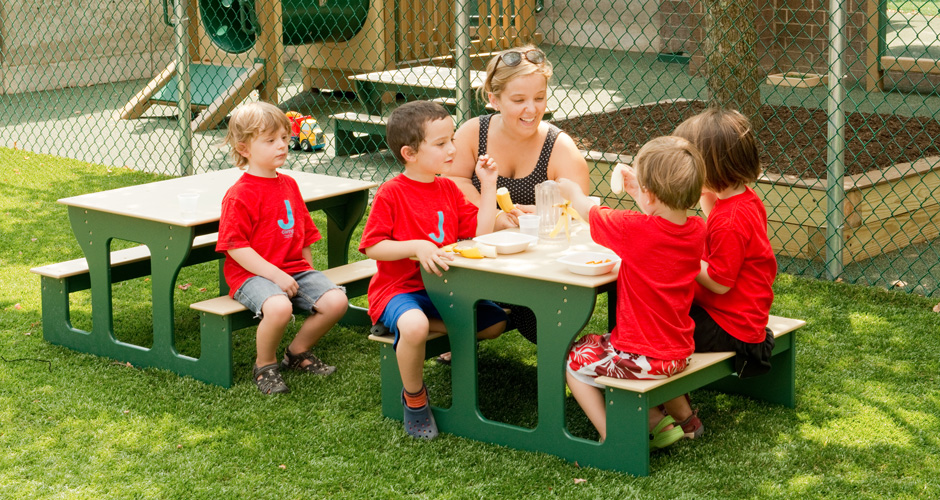 At Nature of Early Play, we recognize the boundless possibilities for outdoor education brought about by well-planned outdoor classrooms and outdoor classroom equipment. Our Recycled Structural Plastic outdoor classroom furniture is designed to withstand all weather conditions and provide a sustainable, safe, and functional place for toddlers and preschoolers to make the most out of outdoor education. In addition, we are committed to providing play and classroom products that live harmoniously with nature and your kiddos!
What are the benefits of outdoor classrooms in early childhood education?
The benefits of outdoor learning are immeasurable, but an abundance of scholarly research has proven specific benefits of bringing your toddlers and preschoolers outside to learn:
Outdoor education in early childhood promotes mental health: Being in nature has been shown to decrease the symptoms of ADHD in some children. Learning outdoors and being in nature have also been shown to reduce stress levels in both children and educators.
Taking toddlers and preschoolers outdoors improves physical health: Early childhood learning opportunities incorporating outdoor play can offer youngsters the benefits of an active lifestyle and healthy physical well-being.
Outdoor learning increases academic performance: Studies have revealed improved standardized test scores, more positive attitudes toward school, better in-school behavior and attendance, and overall greater achievement.
Educational topics can be taught outside just as well as inside. Being outside is especially helpful to excite kids about science and other STEM topics.
Boosts childhood development. Learning outdoors provides more opportunities for imaginative play and creative thinking, boosting overall cognitive development.
Outdoor learning is fun. Above all, teaching and learning outdoors are fun!
What goes into a great outdoor classroom?
Considerations for creating outdoor classrooms:
1. Location
To ensure students enjoy and make the most of their outdoor learning experience, school administrators should be strategic about the outdoor learning space location. For example, chairs and benches should be located in an area that provides natural shade to shield from direct sunlight for student comfort. To minimize disruption, position outdoor classrooms with easy access to existing pathways or doors but be a fair distance away from other active/noisy areas.
2. Weather
As an educator, being prepared for all types of weather is crucial to ensure successful outdoor learning for your toddlers and preschoolers. It's not enough simply to rely on the latest forecasting tools. Mother Nature has been known to surprise even the best meteorologists! Our craft tables and other classroom furniture are made from durable weather-resistant recycled plastic, so they work well for indoor and outdoor learning. A little bit of preparation goes a long way in crafting memorable experiences outside come rain or shine!
3. Safety
To maintain a safe outdoor learning environment, reviewing the playground daily and assessing any potential risks is essential. This includes considering fall zones, and materials that may be brought in from outside sources during evening hours if your program shares community space. Remember to check the temperature of play surfaces and pavement. Thankfully, our RSP formula prevents extreme temperatures that traditional metal equipment experiences. Our RSP furniture also doesn't chip or crack like most outdoor wooden furniture. If you have any older metal or wood equipment still in use, it is important to inspect surfaces for cracks caused by temperature changes or water damage.
4. Accessibility
Ensure your outdoor learning space is accessible to all your toddlers or preschoolers, including those with wheelchairs or other mobility devices. Ramps should be provided where appropriate to ensure all students can reach the learning space without having to climb stairs or excessive gradients. Accessible classrooms are more useful for teachers and children alike, so make sure the chosen space is as close a distance as possible. Try to limit any accessibility barriers for students with special needs and create a smooth, unobstructed path for wheelchairs. Also, make sure that your classroom furniture is ADA accessible. Check out our ADA Craft Table, which does not have a lower shelf to allow wheelchairs to fit beneath the table with ample room for knees.
What should be in an outdoor classroom?
We made our outdoor classroom – now what?
Now that you have your furniture, here are some outdoor classroom ideas to teach every subject:
1. Art
Bring the fun of art to life and spark your preschoolers' imaginations! An outdoor painting session under sunny skies brings a wonderful opportunity for exploration without the mess. Kids will love getting creative as they create colorful finger paintings. Our sturdy Work Bench is ideal for arts and crafts time, with a full-length shelf below to hold storage bins with paint, markers, glue, and other art supplies. You can even add glitter without the nightmare of cleanup that comes with art time indoors!
2. Math
Garden Ten Frame: Use outside objects and a few twigs daily to teach preschool students to count to 10. Lay out our sticks into a grid so you have 5 boxes at the top and 5 boxes at the bottom. Use flowers, stones or other natural objects to fill in the spaces and practice counting to 10.
3. Science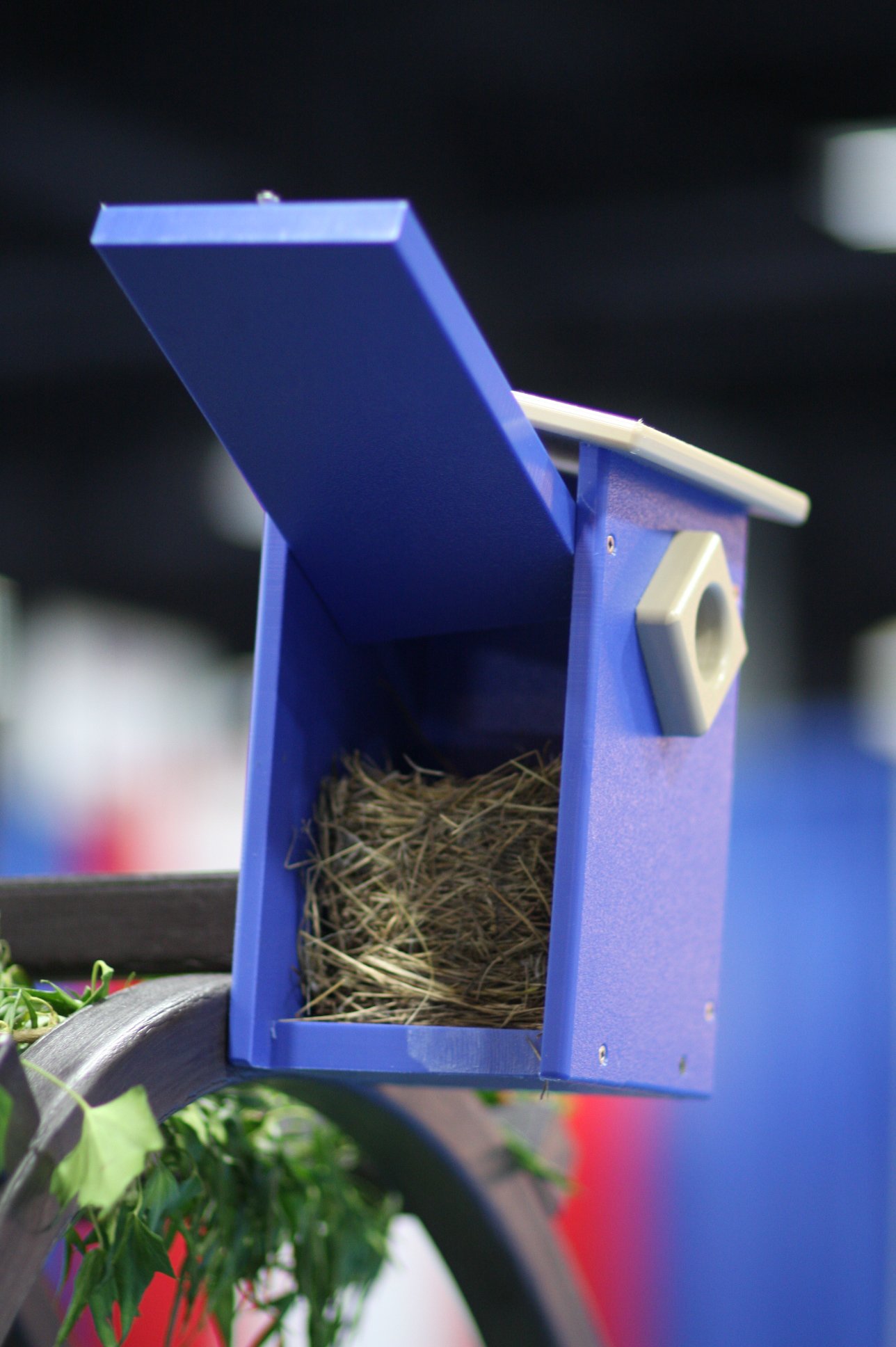 Start a conversation with little students about animal habitats such as bird nests. Talk to toddlers and preschoolers about how birds use natural materials to build intricate nests. Challenge them to gather twigs, leaves, and other findings from the earth to build their own bird nests.
4. Literacy
Conduct a nature letter hunt. Take a walk with your toddlers or preschoolers and hunt for materials that can be turned into letters. Examples could be feathers, leaves, twigs or nuts. Bring them back to the classroom table and have children arrange them into the shape of letters.
5. Sensory
Homemade dough or slime are amazing tools for sensory play! From playdough to cloud dough, foam dough, and more, concocting a batch of sensory dough is easy and relatively inexpensive.
Firmer doughs like playdough can be a great sensory tool for hands-on early learning activities like forming letters and numbers. They can also be used to build muscle strength and fine motor skills in little hands. Not to mention, your children will find it relaxing to knead, roll, stretch, flatten, pound, and whatever else is fun! Softer doughs and slimes can be used to practice mixing colors and textures.
6. Cooperative/Social Play
Build a tower together! A team activity helps kids engage in social play without the stress of competition. Bring a bucket of blocks outside and guide your preschoolers in the construction of a terrific tower. Have the children talk about how high the tower should be. Which bricks are better at the bottom and which are better at the top? Use this opportunity to teach students why making a large base is essential to ensure the tower doesn't topple over (even though that's the fun part according to most preschoolers!)
 7. Dramatic play
What toddler doesn't love entering the world of make-believe? Dramatic play isn't just loads of fun—it's great for brain development and the development of language skills. While our Drama Deck is the ultimate place for preschoolers to channel their inner thespian, children can engage in dramatic play by putting on shows, dancing, acting, singing, or telling stories in any outdoor classroom. See also our Amphitheater Package or Story House Package for more outdoor classroom and learning ideas.
Time to get started!
All toddlers and preschool students deserve a safe, stimulating learning environment to explore the world and express their creativity. Nature of Early Play provides commercial-grade equipment for daycares and schools that enable educators to create an ideal outdoor classroom setting. Schools and daycares can create a space where students can develop through interacting with nature while mastering key skills like reading or exploring scientific concepts. The perfect combination of structure and fun allows for truly unforgettable educational experiences on both sides of your preschool walls!
Now get out and get learning!